Upper Post Lake Reviews
Langlade County, WI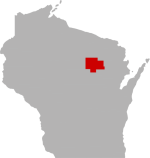 SHARE THIS PAGE
There are currently 11 reviews for Upper Post Lake.
Tell others what you think of this lake by writing your own personal reveiw:
SUBMIT YOUR LAKE REVIEW
December 15, 2017
"Drifted the deep a few times this summer. Undersized fish all day and night. Been hit hard by the invasive species from a state to the south."
January 21, 2010
"Awesome crappie lake, limited out in about an hour and a half. This lake has great Bass if you know how to fish em' and good, good, pike. Caught a 30'' Bass fishin'. CPR!!!!"
November 5, 2008
"ive had decent luck this year with the crappies, and few northern, and some small and large mouth. I've heard reports of decent muskie but i have never caught one myself. soon we will have Ice"
December 3, 2007
"well i have now realized that we need to let all walleyes go. the only time that you can really catch a bunch of nice ones is right before the season opens and then a little after depending on the water temps. otherwise you really have to work for them. so please release all the walleyes that you catch we need to have some of the nicer ones reproduce to bring the population up."
June 27, 2005
"parents have a cottage on the lake and every time i go up i never fail to catch my limit of really nice crappie. seems to me that the crappie are getting bigger. the walleyes are making a comeback and to keep it this way you should only keep 1 or 2 every time you go up. the pike fishing is really good in the afternoon and bass fishing on lower post is getting to be awesome if you know what to use. don't get me wrong though there are also some monster gills in thses lakes."
January 21, 2004
"i have been thlake for about 15 years now. good for walleys but you have to work to find them, once you find them release the first five or six eyes because you are going to catch more. i have caught many large nothern on this lake. the crappie fishing is my favorite. in the evening when the wind dies down and sun is going down get out the fliy rod and you are going to have the time of your life. you can litterally catch 100 crappies in the last hour of day light. dont catch mutch in the perch or gills. i love this lake."
November 21, 2002
"Decent fishing in 2002, all species present. Weeds virtually eliminated, by mechanical harvester and chemicals. Motor trolling should be outlawed from Upper Post Lake. Access to the Wolf River gives U&L Post the advantage over many other lakes in the North Woods with respect to diversity, habitat, and recreation."
May 15, 2002
"Crappie have been getting bigger every year would like to see catch and release on all walleyes for a couple of years."
August 23, 2001
"The maps looks really good, it is update better than other maps I have. Thanks guys"
April 28, 2001
"Excellent Crappie Lake , But You Have To Work For Them , Minnows Are A Must !"
October 8, 1999
"Can Be Excellent For Big Pike If You Know Where To Go"