Two Island Lake Reviews
Langlade County, WI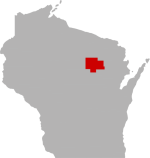 SHARE THIS PAGE
There are currently 1 reviews for Two Island Lake.
Tell others what you think of this lake by writing your own personal reveiw:
SUBMIT YOUR LAKE REVIEW
February 26, 2009
"this lake used to be good for bass and pike. last year it froze out. dont waste your time on it for a few years. ive had a cabin on it for ten years, and it was good up til last winter."