Susan Lake Reviews
Langlade County, WI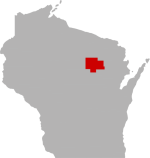 SHARE THIS PAGE
There are currently 2 reviews for Susan Lake.
Tell others what you think of this lake by writing your own personal reveiw:
SUBMIT YOUR LAKE REVIEW
February 20, 2019
"I had occasion to attend an unrelated family reunion weekend here for a stretch of years in the late 80s/early 90s. It was a blast. The first few years we had amazing jumbo perch action, along with bass and crappie. Given the lake's size and the pressure we (and other groups I'd imagine) put on it, later years weren't as good. Also noticed it did seem shallower as the years went by too, much of it probably organic sediment build up. At the rate it was going, it's hard to believe it's still a lake and not a swamp. Always thought if they could dredge it to bring it back to it's earlier state it would really help. Sorry this isn't a current review, but I got all nostalgic when I saw it on google maps and had to check out the reports."
March 24, 2003
"This lake is on a 4-H camp. Smaller bluegills, good bass. Usually lots of numbers, with potential for some nice ones. The lake is shallow, so it tends to winterkill every few years. Still, a beautiful lake that's fun to fish -lots of shoreline cover. A good lake for kids. Ringed with lily pads and logs, Weedless topwaters get the nod. Buzzbaits can be really good."