Summit Lake Reviews
Langlade County, WI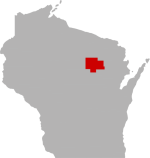 SHARE THIS PAGE
There are currently 3 reviews for Summit Lake.
Tell others what you think of this lake by writing your own personal reveiw:
SUBMIT YOUR LAKE REVIEW
April 25, 2013
"Panfish everywhere. Beautiful muskies and a small but growing population of bass. Also a great lake for recreation."
January 28, 2005
"This lake is excellent for Muskie, I caught my first one here last summer,("40 in. on 6 lb. test).Also great for largemouth and crappie.Light tackle and line reccommended."
August 4, 2000
"Lots Of Iron In Lake Give It An Ice-Tea Look. Lots Of Fun For The Family, Swimming, Boating Etc."