South Neva Lake Reviews
Langlade County, WI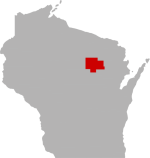 SHARE THIS PAGE
There are currently 4 reviews for South Neva Lake.
Tell others what you think of this lake by writing your own personal reveiw:
SUBMIT YOUR LAKE REVIEW
July 10, 2018
"So now several days after my initial review I had a chance to fish this lake 3 days in a row in the evening (5-9). 3 days 3 fish and nothing else. I fished top water, senkos, Whopper Ploppers, popped the weeds with a Texas rig and a bullet weight, fished the edges of weed beds as well as in them and shore lines and zip. The best action I had was by all the docks and the little bay on the south end. I had some strikes on the top water but they would not commit, all fish were caught with a senko... Gonna fish is some more in a couple weeks and see if that makes a difference... Water temp was 82.5 so that may play a factor."
July 8, 2018
"Fun lake and very beautiful. Fished this lake early July, between 11 and 4 (bad time I know) and still caught a ton of bass. This lake has a TON of weeds so senkos and top water we're my weapons of choice. I can't wait to try this lake during the evening as the afternoon fishing was so successful. Easy to access boat ramp and plenty of places to park. This will be one of my go to lakes for sure. Not alot of shorline structure, but plenty of Lilly pads for fish to hide in."
March 13, 2012
"this lake is by far the best lake i have ever fished in the summer monster gills and monster bass and occasionally a monster crappie this lake is very difficult to fish in the winter best tim is first ice"
February 11, 2009
"Heard of monster gills coming out of here I have never done well through the ice out here though most i have caught is like two keepers pretty lake though"