Snag Lake Reviews
Langlade County, WI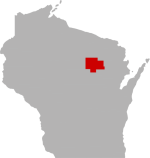 SHARE THIS PAGE
There are currently 2 reviews for Snag Lake.
Tell others what you think of this lake by writing your own personal reveiw:
SUBMIT YOUR LAKE REVIEW
March 26, 2003
"This lake has a lot of medium sized bluegills, small bass, and a (very) few decent sized northerns. The panfishing used to be really good, but this lake has been getting a lot of pressure in recent years. My advice would be to try somewhere else, unless we get a few years where pressure is reduced."
March 13, 2000
"It Is Back In The Woods Good Fishing For The Kids"