Sawyer Lake Reviews
Langlade County, WI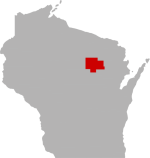 SHARE THIS PAGE
There are currently 6 reviews for Sawyer Lake.
Tell others what you think of this lake by writing your own personal reveiw:
SUBMIT YOUR LAKE REVIEW
June 26, 2016
"I enjoy this lake. It is great for fishing, boating, and swimming. The tubing and water skiing are limited to 11 am and 3 pm. I appreciate everyone following the rules. Everyone can enjoy the lake by following the rules."
November 27, 2012
"Good lake for bass fishing, I recently pulled out a nice 35-37 inch Northern. The fish are there, you just have to find them."
August 17, 2010
"if you can find the fish here it is a good lake but other wise its hard to fish"
June 28, 2010
"Went out fishing last week a caught a boat load of really nice biiger than hand sized bluegill, a nice northern and saw some nice walleye and bass caught. This is a great lake!"
May 11, 2008
"This Lake used to be an awesome fishery back in the early 90s, but the fish seem to all be under-size. Over-fished."
August 16, 2000
"Good Fishing During The Summer If You Find The Right Spot Good Luck"