Rose Lake Reviews
Langlade County, WI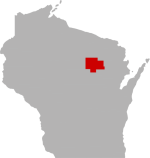 SHARE THIS PAGE
There are currently 8 reviews for Rose Lake.
Tell others what you think of this lake by writing your own personal reveiw:
SUBMIT YOUR LAKE REVIEW
March 17, 2019
"Used to fish this lake weekly... until it was posted back in 2008-2009 and after that we found 10-12 boat trailers parked there every night until there were no walleyes left. From talking to most, found the fishermen were mostly from Green Bay area and most openly admitted to over-bagging. While many have said the "fished-out" issue was due to Indian Spearing, it was due to greedy fisherman. Langlade DNR confirmed, the Indians most always skipped spearing this lake as they knew it would too greatly affect and impact the population. Remember that next time you find a good spot, don't be a pig, and take only what the lake can handle."
July 28, 2014
"Haven't caught a walleye in 11 years, once they intruded small mouths the fishing t.ook a hit"
January 13, 2007
"used to be a great lake......no cottages?.....better stop drinking :).....anyway....rose has been overfished for years by the people that found it because of the "auto tour" and the silver birch resort.In the past you could get a nice mess of fish from there....now they charge for that crappy landing and the road going in is like driving on the moon.....do yourself a favor and go to pelican, at least there u got a shot"
February 21, 2006
"well again i am going to disagree i think your exaggerating about 20 to 25 boats out there at a time. for one thing the boat landing won't hold 25 rigs and if there was that many boats out there it was from all the houses and cabins on the end of the lake through the narrows you have obviously never seen. i live up here and i've painted a house on the lake and i fish it allot. i'm still giving it a three."
February 11, 2006
"Ive went 3 times to this lake since there are no cottages i figured there would not be a lot of people every time i went there were like 20-25 boats there!"
January 30, 2006
"i don't know how many times you have been on rose but its a real nice walleye lake. we used to catch 40 walleyes a night about 6 or 7 years ago. they were only 14" then but a good year class. now we get about 6 or 7 walleyes a night but there 20" or better. as for not having cabins or houses the whole noth end through the narrows by the boat landing is full of development."
October 6, 2002
"Lots of walleyes, hard to find except at night when they are in the deep shallows, joe, are you at the right lake? There is no cottages on this lake and I fished on a saturday and shared the lake with one other person only. Very serene quiet and undeveloped nice boat landing could put a 20ft boat in here but only no wake speed at all times"
June 11, 2000
"Lake Has Been Fished Out (averages 30 Boats Per Week End"