Rolling Stone Lake Reviews
Langlade County, WI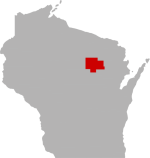 SHARE THIS PAGE
There are currently 11 reviews for Rolling Stone Lake.
Tell others what you think of this lake by writing your own personal reveiw:
SUBMIT YOUR LAKE REVIEW
March 28, 2018
"Long day chasing perch. No fish but the three Eagles were fun to watch."
July 20, 2010
"This is one fantastic lake for a fly fisherman like me. All the years nearby and I did not fish it until this year. Can't say enough about the fishing on this lake for panfish."
May 5, 2009
"we need a size limit on northerns. went out on opening day and caught all little snakes and the biggest was like 23 inches"
January 3, 2007
"This lake is GREAT. Have a cabin by it and have been fishing it for along time.lots of nice gills and sun fish lots of small northern. people with fun boats and jet skis sould stay off of it! winter fishing is the best on this lake. Good Luck!"
December 16, 2005
"awsome lake to fish have had a cabin on it for 10 years catch 10 inch gills every year no walleyes thoe almost non-existant and no trout that i no of there are few muskies but lake can be awsome for pan fish and u can catch alot of little northern not many big ones"
April 3, 2005
"I catch more bass fishing for northern which tells me this lake is changing over to the dismay of many. Ten years ago I could catch 30 inch northerns on a regular basis. Now I'm lucky to catch one over 24 inches. If yer a big bass fisherman you would appriciate this lake more."
November 4, 2003
"largemouth Bass are all right, and there a lot of small northern. The panfish used to be great, but now the lake is over fished. Mainly Bluegill instead of Perch now. There are too many recreational people enjoying their speed boats and water skis. I really enjoy the lake, but I believe it has gone down hill in last 5 years."
January 14, 2001
"Lake Is All Weeds. Definetly No Brook Trout!!!!"
May 3, 2000
"Great Bass Lake! Some Walleye, Northern. No Brook Trout! Too Warm And Shallow."
December 11, 1999
"This Lake Has An Abundance Of Panfish, And Has Alot Of Small Northerns ,some Larger Ones."
May 23, 1999
"Panfish Abundant And Big Other Species Marginal"