Pence Lake Reviews
Langlade County, WI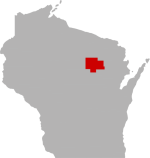 SHARE THIS PAGE
There are currently 2 reviews for Pence Lake.
Tell others what you think of this lake by writing your own personal reveiw:
SUBMIT YOUR LAKE REVIEW
April 3, 2002
"ALL AND ALL POOR FISHING.... Looking at the lake from boat ramp -- go right about 150 yds and center - there is hole there and some trout.. across lake and to the left near other shore, live a few more trout. Good lake to rest by.."
September 25, 2001
"Beautiful lake, but not much luck with the trout. Lots of small perch,though."