Otter Lake Reviews
Langlade County, WI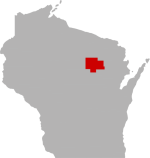 SHARE THIS PAGE
There are currently 2 reviews for Otter Lake.
Tell others what you think of this lake by writing your own personal reveiw:
SUBMIT YOUR LAKE REVIEW
July 8, 2018
"Fished this lake at least four times as it looked good. I have missed some really big fish, but landed few and small. Lots of cover but not finding it as productive as I thought. Very steep boat landing that can be difficult for some. Was told this lake was speared to death but who knows. I did run into a DNR guy out there who said there was .5 walleys per acre and bass were there but not common."
February 28, 2001
"Perch Are Always Around, Medium Bass, Some Really Huge, Over 32in Northern"