Ormsby Pond Reviews
Langlade County, WI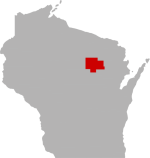 SHARE THIS PAGE
There are currently 2 reviews for Ormsby Pond.
Tell others what you think of this lake by writing your own personal reveiw:
SUBMIT YOUR LAKE REVIEW
August 11, 2006
"I've heard the stories too...but not experienced them."
January 28, 2005
"Fished it quit a bit from shore, caught chubs and bullheads, but i'll continue to fish this pond just for the stories of big northern."