North Neva Lake Reviews
Langlade County, WI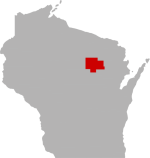 SHARE THIS PAGE
There are currently 2 reviews for North Neva Lake.
Tell others what you think of this lake by writing your own personal reveiw:
SUBMIT YOUR LAKE REVIEW
March 24, 2003
"North and South Neva Lakes are basically the same lake. This lake has some real nice bluegills, good bass, some northerns, and good crappies through the ice(hit or miss). In the summer, a good bass lake."
February 7, 2000
"Good Crappie Fishing At First Ice Till The Frist Of Feb"