Niobe Lake Reviews
Langlade County, WI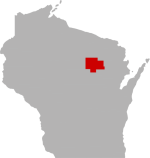 SHARE THIS PAGE
There are currently 1 reviews for Niobe Lake.
Tell others what you think of this lake by writing your own personal reveiw:
SUBMIT YOUR LAKE REVIEW
March 26, 2003
"This lake is private, and on a girl scout camp. You used to be able to get permission from the camp caretaker, whose house is next to the lake. Good northern fishing. Only fished it once, about 12 years ago."