Moose Lake Reviews
Langlade County, WI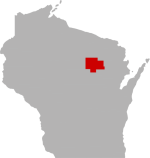 SHARE THIS PAGE
There are currently 13 reviews for Moose Lake.
Tell others what you think of this lake by writing your own personal reveiw:
SUBMIT YOUR LAKE REVIEW
April 3, 2017
"Although i also noticed the recent decline in nice trophy fish and think the lake should be put on hault I think the best side to fish is the boat landing side right out to the right of the aluminum pier"
April 3, 2017
"I fished this recently and there isn't any fish in there. I saw some little things swimming around and it wasn't worth my time especially when I hooked em and my hands froze trying to get em off. The bass fishing is really hitting the fan because of all the anglers keeping them, it would be nice if people would only catch and realease these bass."
June 17, 2014
"While I only give it an average rating, this is usually always a fun lake to visit. In winter, the water is very clear and is great for underwater cameras. Nice weed beds in winter as well. During open water, the scenery is beautiful. Can usaully catch fish, but not many of any size. There are big gills in this lake, but you just got to catch a ton of small ones to find em. :-)"
September 24, 2012
"The Bluegill fishing is pretty good for early summer and later august on this lake. for the most part you can catch them 7-8" and if your lucky there are a few 9" swimming around in there. The bass tend to be on the small side in this lake. There are also perch, crappie, and small northen in there."
August 7, 2012
"8/7/12 Bluegill fishing on Moose this year is fantastic. No reason to keep Bluegills under 7-8 inches. Good color and healthy thick fish. LM Bass seem down, people must be keeping and eating them."
June 27, 2012
"6/27/12 Hot & Humid and windy as always. Just wanted to say Moose is fishing well this year altho lake is murky because of winds. Today kept a dozen 7-8 inch gills and one ten incher. Crappie are hitting, but now may be soft, havent kept them. In May did very well on 12 inchers."
January 10, 2011
"I've fished Moose Lake for 50 years and our family owns a small cabin on the lake. The warm water northern, bass, bluegill, and crappie fishing are excellent. The cold water trout fishing in the lake and in Moose Springs has declined greatly in the past few years. The lake is also silting up at the west end and along the shore around the lake due to an old beaver dam that has blocked water flow from the streams and springs that feed the lake. A lake association has been formed to see what can be done to help the lake. Visit http://www.friendsofmooselake.org for more information. Contact them if you can volunteer some of your time to help."
August 4, 2010
"Lots of fun lake. I'm the guy with the flyrod. My largest N/Pike 17 lbs - released. Crappie, but not slabs. Bluegill, my largest, 11.5 inches. Lots of 8 & 9 inchers. Brook Trout, never, but Brown Trout yes, largest 5 lbs and lots of LM/Bass 15-17 inches. Ice out jumbo perch caught if u know how. I"
December 8, 2005
"Fished this lake alot recently. Seems to have alot of medium-small sized bluegils. Fast action but it would be nice if they were a bit bigger, nothing like on the mississippi in onalaska. Many small northerns here as well."
March 19, 2003
"This lake is extremely clear and gets lots of fishing pressure. A large amount of the fishing pressure is not sophisticated. I have heard more than one report of large northern pike, but have not caught any myself. The lake does have a good population of above average bass. Because of the water clarity and the amount of pressure, I don't start fishing until dusk. Many times people are heading off the lake at this time, having caught nothing. I use surface baits over submerged vegetation in about 5' of water. There is a lot of this condition on this lake. Docks and boats are good as well. Bass range from 14-17", but I have friends who have caught trophy bass from this lake. Early season and before fronts are good as well. This lake is fed by a spring pond and has trout in it. Early morning is good in the spring pond, and some guys fish after dark for big browns. This lake used to have the state record for inland brown trout. Panfish fishing can be okay, but usually is fair at best."
March 16, 2002
"Caught some bluegills no pike, no perch, no bass. nothing worth freezng for."
September 27, 2001
"Was great for bass, northern, and crappie. Too dirty and too heavily fished now."
June 8, 1999
"Used To Be Pretty Good For Large Pike And Gill. Over-Fished Now."