Moccasin Lake Reviews
Langlade County, WI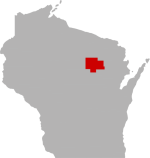 SHARE THIS PAGE
There are currently 2 reviews for Moccasin Lake.
Tell others what you think of this lake by writing your own personal reveiw:
SUBMIT YOUR LAKE REVIEW
August 18, 2011
"Been cottage owner since 1970.Bass fishing is still great,Muskie fishing still good even with more pressure.Because of lake depth you never know what your going to pull out of this lake."
August 3, 2003
"Lots of small pumpkinseed and sunfish. Some nicer crappies and bluegills if you find them. Lots of small bass and some big northerns and muskie if you find them!"