McGee Lake Reviews
Langlade County, WI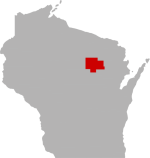 SHARE THIS PAGE
There are currently 3 reviews for McGee Lake.
Tell others what you think of this lake by writing your own personal reveiw:
SUBMIT YOUR LAKE REVIEW
January 13, 2005
"great for rainbow trout, keep all the bass you want, nice 12 inch bass,"
June 29, 2003
"Talked to two guys float tubing and they said they caught some nice rainbows and there biggest was 17" from here. Artificials only and there are bluegills and largemouth bass. Please keep all of these you catch because the dnr wants trout only in this lake. No size limit on bass"
February 8, 2003
"this lake has some small trout in it and it is really clear. Tried eating some last year and they tasted like grass."