Mary Lake Reviews
Langlade County, WI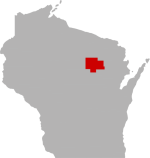 SHARE THIS PAGE
There are currently 1 reviews for Mary Lake.
Tell others what you think of this lake by writing your own personal reveiw:
SUBMIT YOUR LAKE REVIEW
July 23, 2009
"got a 30 inch northern a few years back icefishing in 3 ft over sand on east end. good bass, perch, bluegill and crappie fishin."