Lower Post Lake Reviews
Langlade County, WI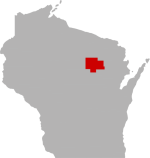 SHARE THIS PAGE
There are currently 6 reviews for Lower Post Lake.
Tell others what you think of this lake by writing your own personal reveiw:
SUBMIT YOUR LAKE REVIEW
January 21, 2010
"Lower Post is a real shallow and weedy lake, but, if you know how to fish for them, you can catch big bass and lots of decent Pike. Overall a good lake, but not as good as upper."
May 25, 2003
"weedy, weedy, weedy good pike small but good new size limit should help lots of bass and real nice spring crappies weedy,weedy,weedy!!"
May 12, 2001
"Good Bass &pike Don`t Wait For Fish To Come You"
February 8, 2001
"Lots Of Pike Action, Small, But Action. Nice Lm Bass Population Size And Numbers"
December 13, 2000
"Fun Lake For Fishing Or Anything Lot A Bullhead"
April 30, 2000
"To Many Small Northerns, And Massive Weed Problem."