Lower Bass Lake Reviews
Langlade County, WI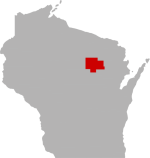 SHARE THIS PAGE
There are currently 1 reviews for Lower Bass Lake.
Tell others what you think of this lake by writing your own personal reveiw:
SUBMIT YOUR LAKE REVIEW
June 27, 2018
"Great lake, water is moderately stained and lots of weeds later in the year. Bass are very plentiful and easy to catch, nothing very big but lots of them. I have heard there are Northerns in there, but having fished this lake for two years I have never caught one."