Long Lake Reviews
Langlade County, WI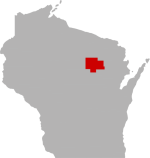 SHARE THIS PAGE
There are currently 1 reviews for Long Lake.
Tell others what you think of this lake by writing your own personal reveiw:
SUBMIT YOUR LAKE REVIEW
March 26, 2003
"This lake used to have outstanding bass fishing. Then it winterkilled (1996, I think), which really hurt the fishing. Haven't been on it since. It may have recovered by now. Might be worth a shot."