Lawrence Lake Reviews
Langlade County, WI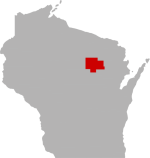 SHARE THIS PAGE
There are currently 8 reviews for Lawrence Lake.
Tell others what you think of this lake by writing your own personal reveiw:
SUBMIT YOUR LAKE REVIEW
December 21, 2011
"I live close to the lake and it is my go to lake when i don't have very much time to fish.In the summer i always catch decent bass.when i was about 12 years old i cuaght a 21 inch bass"
December 21, 2011
"Live in the area and i personally like the lake because its easy to get to and i have always caught fish. im going out tonight icefishing so hopefully i can do some good. In the past i have caught northern,gills,crappie,bass,walleye,and perch."
December 5, 2006
"This lake can produce some nice fish IF you know where to fish it. The bass are plentifull and some nice bluegills here. You can catch some numbers on northerns in the shallows and crappies once were good in this lake.. Walleyes are present but in some numbers. if you can find a Drop off or some humps that might be a good spot. the boat landing is not the greatest in the world and there are NO HOUSES on the lake on a nice saturday and sunday afternoon you might see about 3-5 other people on the lake, its a nice place to go to waste away a winter or summer day, the lake gets fished more in the winter than any. But you will get the days that you wont catch a fish. Good luck and TIGHT LINES!!"
January 27, 2005
"This Lake is one of my favorites to go to and mess around during the mourning or at night. Walleyes either bite or they dont you have to scout them through out the year looking. Always catch a northen or 4. bigger perch are easier to cath latter on the ice in deep water towards the bottom. latter"
July 27, 2003
"the bass are not stunted,there are some really nice perch in there as well you just have to know where to fish for them all"
July 27, 2003
"this lake also has muskys in it"
March 24, 2003
"I have done a lot of fishing in my life, and I would have to say that this lake has about the poorest fishing of any lake I have fished. There a stunted walleyes, stunted pike, stunted bass. I have probably fished this lake half-a-dozen times and never caught a decent fish of any species. However: I have not fished the lake in the last ten years. There are rumors of large northern pike here, I have personally never seen any. The lake used to be good years ago, before the DNR poisoned the lake to eliminate the carp. You be the judge."
June 8, 1999
"Good Enough Through The Ice If You Live Close By. Don´t Drive Any Distanc For This One."