Krause Springs Reviews
Langlade County, WI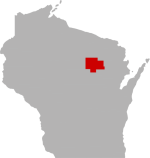 SHARE THIS PAGE
There are currently 1 reviews for Krause Springs.
Tell others what you think of this lake by writing your own personal reveiw:
SUBMIT YOUR LAKE REVIEW
May 9, 2003
"Shallow on one end but deep on the other. Fishable from shore but not much of a trout population to fish for"