Horseshoe Lake Reviews
Langlade County, WI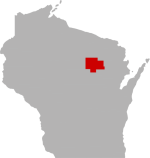 SHARE THIS PAGE
There are currently 1 reviews for Horseshoe Lake.
Tell others what you think of this lake by writing your own personal reveiw:
SUBMIT YOUR LAKE REVIEW
March 19, 2003
"This lake has some good crappies, but the main attraction has always been largemouth bass. The water is extremely clear, so night fishing is the way to go. Hula poppers seem to work particularly well on this lake, for some reason. During the day, plastic worms work well. For two anglers to catch 50 bass is not uncommon. However, only one or two of those bass may be of legal size. I think the lake is overpopulated. I have seen bass up to 22 inches caught here, but not in recent years. A winter kill might actually be a good thing for this lake. This lake is a lot of fun, but not what it used to be in terms of size."