Hollister Lake Reviews
Langlade County, WI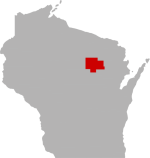 SHARE THIS PAGE
There are currently 2 reviews for Hollister Lake.
Tell others what you think of this lake by writing your own personal reveiw:
SUBMIT YOUR LAKE REVIEW
March 1, 2004
"I have legally fished this lake with a care taker. This is by far the best lake I have ever fished for bluegills. WE never kept anything under 10". If you fish for an hour you will easily catch your share of HUGE gills. I also caught some 14"-17" Largemouth Bass. I also caught one very skinny 14.5" perch. This is an awesome lake."
March 24, 2003
"I have never fished this lake, so let me start by saying that this review is based on second-hand information. This lake is entirely private. It has one cottage on it, and there is one small bay that is not visible from the cottage. The attraction is bluegills, of the 12" variety. Lots of them. I obtained this information from someone who illegally fished the lake, and confirmed it with an individual who used to have access to the lake. I am not condoning or suggesting trespassing. However, if you can get on this lake, the bluegill fishing is legend around these parts."