Hilger Lake Reviews
Langlade County, WI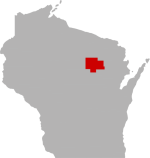 SHARE THIS PAGE
There are currently 4 reviews for Hilger Lake.
Tell others what you think of this lake by writing your own personal reveiw:
SUBMIT YOUR LAKE REVIEW
December 13, 2005
"Diffucult lake to ice fish without electronics, very deep. Heard theres good perch and walleye in here but have fished it three or four times in winter and I have yet to even get a bite. Good bass lake in summer though"
March 17, 2003
"Very clear water. Potential for large gills during the spawn, not high numbers. Snorkel around the lake to find beds before fishing. A decent night bass lake. Put in at sunset and work the shoreline with jitterbugs or other surface lures. Bass (at night) average 16-18". Again, you usually won't catch a bunch, but the potential for quality fish is there. Practice c & r as this is a very small lake. This lake also has a very small population of quality walleyes."
January 18, 2002
"Panfish are abundant but other than that you could swim."
September 27, 2001
"Some panfish, very small northerns."