Harper Lake Reviews
Langlade County, WI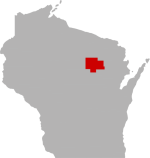 SHARE THIS PAGE
There are currently 5 reviews for Harper Lake.
Tell others what you think of this lake by writing your own personal reveiw:
SUBMIT YOUR LAKE REVIEW
January 4, 2009
"I agree with the rating below! I live next door to this lake and it is a good fishery, but I would find it very hard to believe that a bass as large as 26" was caught. Most run in the 12"-15" range, VERY important to catch and return them to the water because of the size of this body of water. bluegill run from 7"- 8". Carry in boat launch."
December 18, 2008
"this is a good lake, but I can tell you that there are no 26-1/2 inch bass or 12 inch bluegills in this lake. it's possible there could be one of each, but not probable. I can tell you that the bluegills do not average 10 inches or bigger."
July 2, 2008
"crappies are good size,bass are un real.i caught a bass that was 26 1/2".bluegills are good size 10-12""
February 3, 2006
"Fish this lake alot never really done that great cought perch,bluegills never cought northern i've only ice fished this lake the depth chart is of on this lake is much deeper then what it says deepest id say is 23 feet on vexlar that i found"
March 18, 2003
"A very small lake, but a fairly good one. Catch and release is a must. Northern fishing is best through the ice. Fish average from 22" to 30". Hit or miss as far as the Northern, pressure has increased in recent years. Has a quality largemouth bass population. Gin-clear water reduces the pressure because not many people know how to fish this lake. Unless there's a front coming in, don't even bother putting in until sunset. Use surface baits around shoreline cover after dark. Sometimes the fish don't start to bite until it's completely, can't see your hand in front of your face dark. Bass 15-18", potential for larger. Use heavy line because lily pads and structure give the bass an edge. Unless you have a short wheelbase, a small boat, and are really good at backing up a trailer, plan on carrying your boat about 50 feet. This lake is said to have good crappies. I have not personally caught any."