Greater Bass Lake Reviews
Langlade County, WI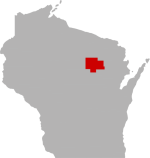 SHARE THIS PAGE
There are currently 6 reviews for Greater Bass Lake.
Tell others what you think of this lake by writing your own personal reveiw:
SUBMIT YOUR LAKE REVIEW
August 9, 2010
"Way too many small panfish! A northern or ski could eat for a century in this lake. Picked up two small LM Bass and hundreds of 4-5" Bluegills."
September 27, 2003
"Slow fishing all year. Few bass and muskie for some strange reason."
March 31, 2003
"Caught my first legal musky on this lake. Numbers, not size, in this lake. This lake is extremely busy with skiers and jetskis in the summer."
January 28, 2002
"Too many rich people on the lake. They ski all th time and so fishing is not as good."
September 13, 2001
"Great for small panfish, A LOT of weeds and lilly pads."