Goto Lake Reviews
Langlade County, WI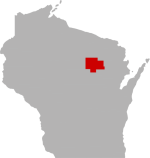 SHARE THIS PAGE
There are currently 3 reviews for Goto Lake.
Tell others what you think of this lake by writing your own personal reveiw:
SUBMIT YOUR LAKE REVIEW
July 6, 2009
"The lake was good 10 years ago. due to fishing pressure increasing, don't waste your time. i fished it 3 times this year and have one snakey northern and some small perch to show for my troubles. taking this one off my list."
June 28, 2006
"fishing has been slow this year. water murky. not sure why."
July 29, 2005
"a nice lake, but hit or miss on the fishing. Algae bloom in mid-summer, otherwise the water is as clear as can be. Pike, a few bass, a few walleye, perch. Did I mention PIKE?"