Glade Lake Reviews
Langlade County, WI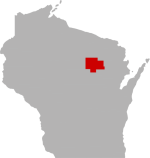 SHARE THIS PAGE
There are currently 2 reviews for Glade Lake.
Tell others what you think of this lake by writing your own personal reveiw:
SUBMIT YOUR LAKE REVIEW
March 24, 2011
"This lake isn't as good as it once was, my dad and i would get nice size crappies out of here, but then it got overfished and the water levels has dropped dramatically."
January 3, 2001
"Caught Dinky Bluegills. It Was Fun. Couldn´t Get Boat In Water, Too Low."