Gilkey Lake Reviews
Langlade County, WI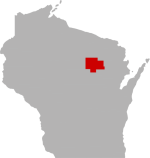 SHARE THIS PAGE
There are currently 3 reviews for Gilkey Lake.
Tell others what you think of this lake by writing your own personal reveiw:
SUBMIT YOUR LAKE REVIEW
May 19, 2014
"lake is overrun with stunted bass. Northern Pike are rare now. average bass is 11-12 inches and not well fed."
March 19, 2003
"Depending on rainfall, the lake can be very difficult to get to. A good four-wheel-drive with plenty of ground clearance, big tires, and a short wheel base will be a big help. Use a canoe or small boat that you can carry a couple hundred feet. Fishing pressure on this lake is greater than you might think, given the limited access. Improvements to the roads were made by loggers within the past ten years, taking out a large section of the most difficult part of the trail. It's not uncommon to share the lake with one or two other boats on a Saturday. My opinion is that this lake is a shadow of what it used to be. Still a good lake, though, especially if you're looking for natural beauty. This lake has a good population of above-average sized northern pike. Golden Shiners get the nod, although spoons in deep water sometimes work. On sunny summer afternoons, minnows in 15-20' of water will give you your best chance. The water is gin-clear, so the fish get a good look at your bait. The lake also has some decent bass. Lots of shoreline cover to fish around. Carolina-rigged plastic baits work well. Hula poppers work well at night."
January 14, 2001
"The Lake Is To Hard To Get To. The Average Largemouth Was Under 1 1/2 Lbs."