Florence Lake Reviews
Langlade County, WI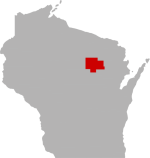 SHARE THIS PAGE
There are currently 5 reviews for Florence Lake.
Tell others what you think of this lake by writing your own personal reveiw:
SUBMIT YOUR LAKE REVIEW
April 5, 2013
"I have fished this lake my entire life as my family owns one of the houses on the lake. The lake has changed quite a bit over the past 10-20 years. The shiners are gone, the perch are almost gone and the bluegill have overtaken the lake. You can still catch bass, rainbow trout, and an occasional brook trout. The lake is very cold as it is spring fed as well as the inlet and outlet. Fishing is best mid-summer if you are looking for bass. The bass are pretty "wormy", but my dad always told us to pick out the white worms and pretend the black worms are "pepper"."
August 4, 2010
"I had the state record on landlocked salmon, have not been on the lake for years are they still in the lake? Take the river to the "other" lake, big rainbows."
March 14, 2005
"Having fished this lake more recently than my previous review, the largemouth bass are much more abundant than when I used to fish it years ago. The smallmouth are much less numerous than they used to be. I'm not sure why. Still has pretty good panfish if you hit it during the spawn. Access is still difficult at best."
April 3, 2004
"I fish this lake alot during open water ALOT of big bass have seen two 8 lbs large mouth. And I have caught 5, 18" to 24 " big mouths in one day in the late summer"
March 19, 2003
"This lake is entirely privately owned, and access is extremely difficult. This lake has primarily smallmouth bass, with an occassional largemouth. You can also catch brook trout in the early spring, but that is a rarity."