Flora Lake Reviews
Langlade County, WI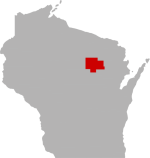 SHARE THIS PAGE
There are currently 1 reviews for Flora Lake.
Tell others what you think of this lake by writing your own personal reveiw:
SUBMIT YOUR LAKE REVIEW
August 22, 2001
"YES- BIG TROUT in them holes- Fish 2:00 AM to 5:30 AM. summer. Don't worry about the Bears or the Wolfs, just keep fishing. My family has fished there for over 100 yrs. Hard to get to. Out there so far, you will have to pipe in sunshine. GOODLUCK"