Fischer Lake Reviews
Langlade County, WI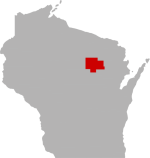 SHARE THIS PAGE
There are currently 1 reviews for Fischer Lake.
Tell others what you think of this lake by writing your own personal reveiw:
SUBMIT YOUR LAKE REVIEW
November 27, 2014
"This lake is actually gone! It dried up about 5 yrs ago and is finally getting a bit damp. Up until then, there were a few small perch to be had. I doubt we'll see it fill up again in our lifetime."