Enterprise Lake Reviews
Langlade County, WI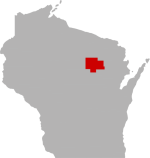 SHARE THIS PAGE
There are currently 15 reviews for Enterprise Lake.
Tell others what you think of this lake by writing your own personal reveiw:
SUBMIT YOUR LAKE REVIEW
August 9, 2012
"Im new to this just joined I'm a huge fishermen and since its my first time i thought id post on this lake since i havent been on it since i was 3 and im 19 now that last time i was there i was in a fishing accident when my dad back cast with a muskie rod and i got hooked under the eye lid havent muskie fished since.but no im ready to start catching em since everyone in my family are big muskie fishermen where on this lake would be good. my grandpa said years ago it use to be better than pelican? any advice would really help"
July 31, 2011
"Ehhhh... Not impressed, decent fishing but id rather go other places."
January 30, 2011
"found there to be a lot of good size bluegill. large northern and if your lucky ice fishing huge crappie. has a good landing for parking and driving out on."
July 16, 2007
"Went out for a few hours and nailed 33 jumbo perch. Excellent lake if you know where to fish :)"
March 22, 2006
"Ive fished this lake for the past 20 years, and I still cant figure out the fish here."
January 15, 2004
"Went up with some friends for a weekend in July, my one frined had about three muskie follow ups one afternoon and i caught about 6 smallmouths in one day all over 18 inches and all over three pounds, or at least close to it (released all of them). Also caught about 8 northern all around 20 inches, our biggest was about 24 inches."
July 25, 2002
"Pre 1965 was a premier muskie lake. Oh well."
July 15, 2002
"Fishing pressure has destroyed this lake. We fished for three days and not even a follow. The northerns are pesty and everywhere. Try another lake."
July 15, 2002
"Muskies are fished out but the small northerns are everywhere. Give this lake a pass."
August 6, 2001
"Don't waste your time on his lake. Every spot on this lake has been pounded at least 100 times before you get there. Where did WI Outdoors News get their info? All I caught were a few snakes."
July 31, 2001
"I thought I would give this lake a try based on the review by WI OutdoorNews. Someone did not do their homework on this lake. I fished from sunrise to midnight with a front approaching from the west. Not a single musky was seen. If this is a stocked lake, I would like to know where all the fish are."
July 31, 2001
"This is a lake on the decline. I fished for three mornings and three nights and not a single follow. A local said muskie stocking was not done as described by the DNR. Don't waste your time on this lake."
July 6, 2001
"Excellent crappie fishing during spawn in spring, decent late ice, poor rest of the year. Has a lot of muskies which limit the size of the walleye. Very windy and open, hard to drift on."
August 21, 1999
"Bad Fishin´, Clean Water"
June 4, 1999
"Poor Fishing - 10 Hours One Follow - This Is An Over Fished Lake - Don´t Waste Your Time"