Deep Wood Lake Reviews
Langlade County, WI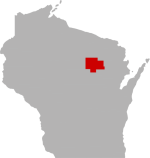 SHARE THIS PAGE
There are currently 5 reviews for Deep Wood Lake.
Tell others what you think of this lake by writing your own personal reveiw:
SUBMIT YOUR LAKE REVIEW
July 16, 2018
"I am not sure when the previous reviews were written, but I can assure you this lake is one of the best around. Big bass all year long as well as decent sized Pike... I have fished this lake for two years now (it's july 16 2018) and it has been epic every time I have been on it. Has lots of structure and some great drop offs if you have a finder and can locate them. I have been able to get fish around the entire lake consistently. Pike average around the 26" mark and have had some lake residents tell of some big muskies coming out of this lake. Minimal weeds allow crank baits to be used year round, and some great Lilly pad sections allow for great bass fishing. boat landing is very accessible and easy to use with good parking. This lake is one of my favorites and one I usually fish once a week at least."
January 20, 2011
"We have a cabin on this lake so i fish it a lot. it is getting very shallow but has improved some. the reason it is so low is the drought and the lake that feeds the other lakes with water was dammed up. this last year i have caught 5 bass that were good in size. the is also baby pike that i have seen. so in about 2 or 3 year the lake should be back up to its original level"
September 13, 2009
"Scratch this lake off your Langlade County Musky lakes. The lake has all but disappeared. Any fish that made it through this past winter will certainly die off, in the few remaining puddles that remain. Our lake association is considering placing aerators on the lake this fall but it seems like a loosing battle with no water. Trees are taking over the dry bays of the "lake.""
February 2, 2009
"The past two years have seen the lake levels drop by 7-8 feet. Access to the lake by the public landing is almost impossible. If the lake level continues to drop at it's current rate, in another two years the lake will disappear. With the water level as low as it is, I'm sure this winter (08-09) will result in a lot of winter kill due low Oxygen levels. I hope this spring is a wet one!"
March 15, 2004
"A lot of small Bluegills, but there's some good Large Mouth action at the southwest end of the lake and at the lake's inlet in August. Caught my first legal Muskie on opening day 2002 in the bay, southwest of the island on a chartuse Mr.Twister. The water is very clear and the lake is way to sterile to support a good fish population even though it's been stocked."