Crystal Lake Reviews
Langlade County, WI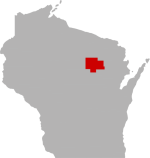 SHARE THIS PAGE
There are currently 2 reviews for Crystal Lake.
Tell others what you think of this lake by writing your own personal reveiw:
SUBMIT YOUR LAKE REVIEW
May 1, 2006
"Awsome lake to snorcal on we go here all the time in summer one of the cleanest and clearest lakes ul ever be on its small but very nice and its almost all sand but not the best for fishing mostly just bass large mouth and small mouth and a few gills but most are little"
April 14, 2004
"Crystal clear water, like its name. A good lake in spring, and at night for bass. In summer, when the sun is out, forget it. An awesome spot for swimming."