Clear Lake Reviews
Langlade County, WI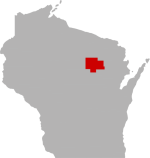 SHARE THIS PAGE
There are currently 4 reviews for Clear Lake.
Tell others what you think of this lake by writing your own personal reveiw:
SUBMIT YOUR LAKE REVIEW
December 17, 2016
"I think I caught the last walleye in this lake ice fishing about 5years ago.One of those sleeper lakes in the early 2000's.Rumor was a dentist who lived on the lake planted the walleye."
January 10, 2010
"Average Largemouth bass... No Walleye in this lake for many years now..."
February 3, 2006
"Good walleye lake also alot of big bass"
June 11, 2004
"Nice lake, lots of nice largemouths and said to be some nice walleye"