Clear Lake Reviews
Langlade County, WI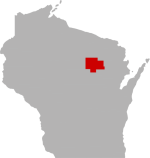 SHARE THIS PAGE
There are currently 4 reviews for Clear Lake.
Tell others what you think of this lake by writing your own personal reveiw:
SUBMIT YOUR LAKE REVIEW
March 6, 2011
"Just to dispel some myths. No walleye or musky in this lake. Mostly bluegill, small perch, large mouth bass, and the occasional northern."
October 13, 2008
"Hey kids this is a PRIVATE LAKE no public access. By the way there is no walleye in this lake lol. As a matter of fact you would have a heck of a time making a meal out of the blue gill as they are so small. Very low alkaline......"
February 3, 2006
"Awesome lake for bluegills,musky , walleye.Walleye are hit and miss but there in there got to know were to go all in all a good lake for fishing beutiful vacation lake!!"