Boulder Lake Reviews
Langlade County, WI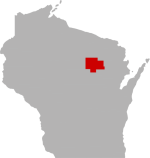 SHARE THIS PAGE
There are currently 2 reviews for Boulder Lake.
Tell others what you think of this lake by writing your own personal reveiw:
SUBMIT YOUR LAKE REVIEW
December 29, 2010
"It's a good lake to catch largemouth bass with most ranging from 12-16 in. I personally caught a 22 in lg bass. This website claims there is walleye, but if they are in the lake there isn't many of them. Up until last year I didn't believe that there were northern in the lake, but I caught one 22 in on a crankbait. Panfish and perch are average."
August 4, 2010
"Small panfish but LM/Bass, mostly 15 inchers, fun on a flyrod. Nice Boat Landing, Campground and Beach."