Borth Lake Reviews
Langlade County, WI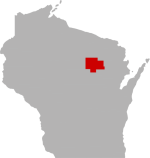 SHARE THIS PAGE
There are currently 3 reviews for Borth Lake.
Tell others what you think of this lake by writing your own personal reveiw:
SUBMIT YOUR LAKE REVIEW
June 9, 2019
"Nice little lake, buuuut it seems this winter took its toll on this lake. Local homeowner on lake was saying that the lake froze out this winter (2018) and that over 200 dead fish were found on the shorelines. I fished this early June and while the shoreline structure is excellent I got skunked. I will try it again later in the year, but not expecting much. May have to avoid this lake for a while and let it recover from this freeze out."
May 20, 2010
"It is a nice lake for panfish. good chance of bass, but no more perch or bullhead left. the water level is down about 5 feet, so the fish population is struggling with the harsh freezes in winter"
March 19, 2003
"The lake has a healthy population of largemouth bass. Working spinnerbaits around shoreline wood usually produces good results. Night fishing on this lake does not increase your chances as dramatically as it does on some other lakes. You may catch an occasional smallmouth due to stocking by locals. Northern Pike are very hard to come by, but the lake does have some sows if you can find them. Targeting the northerns in this lake can make for some extremely frustrating afternoons."