Black Oak Lake Reviews
Langlade County, WI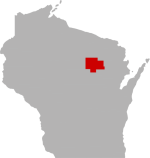 SHARE THIS PAGE
There are currently 6 reviews for Black Oak Lake.
Tell others what you think of this lake by writing your own personal reveiw:
SUBMIT YOUR LAKE REVIEW
August 19, 2018
"Update #3 is more a warning to any who fish this lake. I have now fished this lake more than 15 times and hands down this is the best lake I have ever fished... But, I clearly have worn out my welcome. I went again last night and managed to bring several big bass in around 20" and 4.5lbs... I also hooked into two northern 40+ inches each. I was not fishing for northern, but they were eating my senkos on the edge of the lilly pads. So, the warning is I chose to go on a weekend, which I usually don't do. Lake was full of lake owners who were buzzing around on their pontoons and very friendly to me UNTIL they found out I was not a home owner and did not live on the lake. In fact the first thing most of them said was "What house is yours", then things went south very quickly. Had many people grill me about "keeping fish" and how I better make sure I throw them back etc. Once I got back to my vehicle I had some nasty note IN my truck telling me I can no longer park on the public road that connects to the public landing or as they said in big bold letters NEXT TIME TOWING. So needless to say I will be heading to DNR / PD to nail down some rules of what is and is not acceptable for parking on this lake public lake. Just be warned if you fish here you are likely to catch some of the biggest fish you have ever caught, but you will have to deal with from what I was told "The Lake Association"."
August 17, 2018
"My first review was early spring and I did not have much luck. That being said I have had a chance to fish it continually for the last month (August 2018) and found this to be a late summer / early fall lake so far. This lake is very deep (30+) and has lots of shelf's and ledges if you know where to look as well as edge structure. Each and every time I have been out in the last month I absolutely slaughter them. Went out last night and within 3 hours had 30 in the boat. The average size bass is around 19" and they are quite plump. I have lost bass over 25" several times and had my 20lb braided w/ leader snapped many many times. I find bite times to be mid to later afternoon which is not the norm else ware. Between 1 and 6 is when I have had the best luck. While I have not landed any Northern, I have had them follow my bait many times and I can tell you they are not tiny by any means and they are there and do exist (well over 40"). This lake is tricky and you can waste a whole day trying to find the right spots. Why is this lake so good? Well to start the boat landing is tiny and the more I go the more I realize a larger boat will not fit in the landing and even if it did you would have to be one hell of a driver to maneuver it in with only inches to spare. I have a 10' Sun Dolphin Bass Boat and it barely fits. There is also no room to park a larger truck / trailer, I have a jeep w/ tiny trailer and I have to go halfway in woods and I still block road a bit. So the lack of access keeps fishing down and fish are more prone to bite. There are houses / docks but lake traffic is minimal. In over 12 days of fishing this lake there has only been one instance of a guy pulling tubers , otherwise it's just slow moving pontoons. It's a big lake with lots of shoreline and having my trolling on at a steady pace takes me right around 6 hours to fish the whole shoreline. I would imagine my trophy bass will come out of here at some point."
June 27, 2018
"This lake is absolutely beautiful and one of the prettiest I have every seen scenic wise. The lake is more like a river (long and curved) with lots of coves. Water is pretty stained and very deep, I got about 33 feet deep on the back end of the lake. I didn't "kill" them on this lake, but the ones I did catch were pretty big around 18". The landing is plopped in the middle of two cabins and launching feels like your in someones back yard. Signs everywhere that prohibit parking, but there are spots for small vehicles and small trailers. I have never had any issues and while I can assume those that live there feel somewhat intruded on, they have always been friendly. This lake is worth at least one visit, but I personally have had average luck on this lake."
May 20, 2006
"Black Oak lake is hidden from the public. Many vacationers are upset by the pristine boat landing. I like it, keeps people off the lake. You can land any size boat in the lake. Bass are plentiful. 5&6 lbs. Lots of healthy young fish. Northern Pike are nice size. Pan fishing is a blast. This lake is a hidden beauty. Very difficult to obtain a cottage or land on this lake. At 59 acres and 223 area acres, boating and sight seeing is a blast. 2.56 miles around the entire lake. Still looking. Jason"
January 28, 2005
"Some nice northern in the lake, but you have to locate them.Lots of decent bass and even more little ones. Top water baits and powerbait worms make for some explosive fishing during the late spring,early summer. My best catch here, is about a five pound largemouth."
October 3, 2001
"I'd say the boat ramp is more like a drop-off into a giant mud pit."