Big Twin Lake Reviews
Langlade County, WI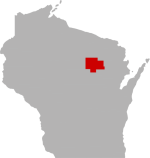 SHARE THIS PAGE
There are currently 3 reviews for Big Twin Lake.
Tell others what you think of this lake by writing your own personal reveiw:
SUBMIT YOUR LAKE REVIEW
March 24, 2003
"Not a lot of quality fish in this lake. This lake gets a fair amount of fishing pressure."
March 19, 2001
"Perch Are Stunted, Lot Of Northern-Some Rumored Big, Nice Largemouth, No Jet Skies!!!"
June 25, 1999
"Overall Fishing Is Great, Very Peaceful Area, Great For Family Fun"