Aninnan Lake Reviews
Langlade County, WI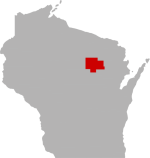 SHARE THIS PAGE
There are currently 2 reviews for Aninnan Lake.
Tell others what you think of this lake by writing your own personal reveiw:
SUBMIT YOUR LAKE REVIEW
July 6, 2006
"great bass and panfish fishing of the shore and piers. the northerns can be caught easily with a boat."
July 19, 1999
"Largemouth Bass Plentiful; Fish Off Weeds For Biggest Bass"