wolf river 45 bayou,New London, Outagamie County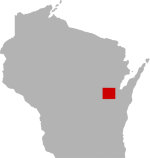 SHARE THIS PAGE
| | |
| --- | --- |
| | @ the lake |
DISPLAYING 1 TO 10 OF 65 POSTS
FILTER OPTIONS
1/12/17 @ 6:01 PM
Plenty of catfish around too. Stinkbait or crushed shiners work pretty well.
Take a look at a paper map or google maps satellite imagery. There are a ton of river bends and downed trees the whole stretch. Fish are in the places they're supposed to be. You won't get a lot of help from the locals on fishing or hunting hot spots. Only thing they are tight lipped about ;)
1/12/17 @ 11:55 AM
I am going to be visiting new London the middle of may. Can anyone give me some advice on a good fishing location, type of fish to go for and bate to use. I am used to fishing for trout ranging from 12 in to 20 in, bass, and catfish in Colorado. What gear should I bring?
DISPLAYING 1 TO 10 OF 65 POSTS