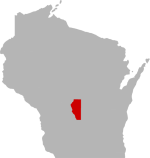 SHARE THIS PAGE
DISPLAYING 1 TO 10 OF 78 POSTS
FILTER OPTIONS
3/3/19 @ 2:13 PM
FISHING REPORT
MOON PHASE (7%)
Waning Crescent
Fished for about an hour yesterday morning. Caught a nice gill and 2 rock bass all in about 15 minutes at sun up. Then they seemed to have shut down. The one rock bass was over 10" and well over a pound. Tried again from 7:30 to 12 today with very little luck. Seems this cold snap has shut them right down. Did manage a very nice crappie and a 15" bass off a tip up. There is over 2 feet of ice and people are driving out. The snow makes for a hard pull across the lake. Please practice catch and release to preserve this fisheree.
5/23/17 @ 5:20 PM
FISHING REPORT
MOON PHASE (7%)
Waning Crescent
Unfortunately the wind picked up as soon as I put my kayak in the water so fishing by the landing was kind of a pain. I caught one decent gill and let him go. Decided to paddle to the other side of the lake and target some largemouth instead. There are some small ones cruising around in the shallow water but most of the decent fish seem to be holding around the drop offs close to their beds. Did really well fishing a wacky rig. Caught a fair number of fish around or just under 14 inches and also caught one 18 incher and a 15 incher all in an hour. Fished yesterday afternoon and caught a really nice rock bass and a few gills. I could see crappie suspended around weed masses but didn't fish for them. A lot of the bass I caught were beat up from the spawn. One had a nice gash by his fin and the 18 inch was missing most of his right fin.
12/29/16 @ 5:59 PM
FISHING REPORT
Fished today for Northern and did good.Caught 7 all released and biggest 31 inches.Had both x-large goldens and dead herring.More flags on goldens but my 2 biggest of the day 29 and 31 came on dead herring.I had atleaast 15 or so flags.Ice is atlest 6 and very slippery.
DISPLAYING 1 TO 10 OF 78 POSTS