winniconne, Winnebago County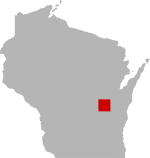 SHARE THIS PAGE
DISPLAYING 1 TO 8 OF 8 POSTS
FILTER OPTIONS
5/9/07 @ 4:17 PM
If you love fishing on Winnebago and connecting waters, please take some action today and send a letter or email to your local politicians regarding the problem listed below. Invasive species could kill all the fish in the sytem perhaps, so lets not take the chance and let the Friends of the Fox build a boat lift at the Rapide Croche locks. Most of the politicians have already been "bought off" by those who want the locks opened. Why should a few hundred yaught owners have it their way to destroy our fishery. Fishing puts more into the economy than boating according to the figures stated below.
Here is a sample letter for information to help you send a letter. Re: Winnebago Watershed needs your help
I can only assume that you will make your personal decisions regarding the locks in the Fox River system based on economics. I would like to remind you of the following.
A. In 1995, the East Central Regional Planning Commission and a federal government Economic Impact Study predicted that rehabilitating the Fox Locks System would enhance tourism in the Fox Cities region and add over $74 million to the area economy.
B. A survey conducted by Winnebago County's University of Wisconsin Extension concluded that fishing on the Lake Winnebago System brings $234 million into the area and creates 4300 jobs annually. Local anglers spend another $72 million.
With 17 locks between Green Bay waters and the Winnebago Pool, we had 17 barriers protecting the local fishing lakes from invasive species and diseases that are in the Great Lakes waters. When these locks open up to boat traffic, there will only be ONE barrier, the Rapide Croche dam/lock by Wrightstown, WI.
The Fox River Navigational System Authority states that boats will be moved around the lock at Rapide Croche, washed down, and visually inspected for invasive species. Can they guarantee that NO invasive species will pass?
This passing of boats around these locks should not ever be allowed as it is not 100% safe for keeping invasive species out of the Lake Winnebago Pool. Are we willing to take the chance of losing every fish in the Winnebago Pool? That possibly could happen.
I trust that you will take action to keep the waters of the Winnebago Pool safe for the future generations.
Yours,
6/9/05 @ 8:33 PM
Fished Winniconnen from noon till 5:00 today. Trolled with the electric and jigged with leeches. Tried out buy the bouyes and then down in clark's bay with no luck either place. Lots of sheep though. Hundreds of big carp on the surface Will try again when we get some wind.
DISPLAYING 1 TO 8 OF 8 POSTS