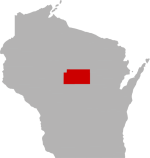 SHARE THIS PAGE
| | |
| --- | --- |
| | @ the lake |
DISPLAYING 1 TO 7 OF 7 POSTS
FILTER OPTIONS
5/26/15 @ 7:28 PM
Dylan Carver I would say it depends upon what you are targeting to catch my brother uses a walleye mix and regular fatheads for walleye he occasionally get crappies, white fish and pike on those, if your going for pan fish night crawlers are good. Bass will hit anything moving on top for the most part or they come across,
I think the walleye mix is better to have a little better size bait and try and avoid hooking some of the smaller fish you can't keep
5/26/15 @ 7:17 PM
hi this answering a question there are several places to launch on the river there are sunken trees, stumps, and sand bars to be weary of in areas depending on where you are on the river. Luanch would probably depend upon where you want to fish there is luanch just below the mossinee dam,there is no dock here but the water is deep enough and you can tavel down from this point just watch out for stumps in spots. Also I would bring a map as it can get confusing where you are if you were not paying attention to your turns, there is one on 17th ave going into rib mountain area -this is more lake wausau I guess. there is a launch by the pavilion by the pool in Rothschild by the golf coarse this is a good luanch spot might be more lake wausau but you can travel up a way from there and there is a dock. I'm not sure about the whole river I am guessing there may be spots that's you can't go with a boat and as always don't get near the dams and watch the signs.
9/26/12 @ 11:02 AM
FISHING REPORT
Cold Front Smallies ! (3 photos) With the weekend cold front, Sunday proved to be a challenge for Bassnut Pro Staffer Jay Albee & I, fishing on Sunday. 12 to 15 mph NW winds, gave us a chilly day out. Water temps were at 55 degrees, very good for this time of the year. We managed 7 Smallmouth, with a 18" & 19 3/4" being the largest!. The lure choice of the day was Bassnut Lures 3/8oz. jig, slow moving.
DISPLAYING 1 TO 7 OF 7 POSTS