White River Flowage , Waushara County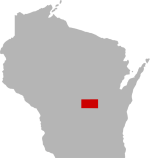 SHARE THIS PAGE
DISPLAYING 1 TO 10 OF 137 POSTS
FILTER OPTIONS
6/18/13 @ 8:18 PM
Can anyone tell me if there is a lake that as a pier around the White River Camp grounds? I would like to take my dad out but he is 71 and cant climb up into the boat! We would like to find a lake that as bass & pike. We do not keep any fish just take a few pictures. Please help me out if you can. THANKS TO YOU ALL THAT HELP ME OUT!
7/24/12 @ 3:28 PM
FISHING REPORT
I fished here 7/21 and 7/22. 7/21 I pulled a 16" largemouth out using a Bomber Model A size 4. I focused my efforts on the two southern bays near the dam. That was all I got on 7/21.
7/22 I focused on panfish. My son caught a nice perch and the wife and I both caught a couple bluegill. We focused our efforts straight out from the southern boat launch and north of there a bit too. Very, very weedy.
2/14/10 @ 9:51 AM
FISHING REPORT
Was out yesterday for about 5 hours. Managed to catch 2 nice Large mouth, and 3 perch.
One of the perch was huge (at least for me) was just over 12"!! They all looked full of eggs, so I put them back. Wish I could have gotten a picture
.
Good Luck out there!
9/18/08 @ 8:09 AM
FISHING REPORT
Well, I gave it a try from 3-7pm...casting for norts and bass was unsuccessful on fast baits...Bass wanted slow plastics like wacky worms and tubes. Alot of activity in the slop on this...weeds are starting to die. Threw out crawler pieces a bit for panfish, but not in the right spots apparently. Water 64d.
DISPLAYING 1 TO 10 OF 137 POSTS