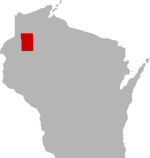 SHARE THIS PAGE
| | |
| --- | --- |
| | @ the lake |
DISPLAYING 1 TO 10 OF 73 POSTS
FILTER OPTIONS
6/2/16 @ 7:16 AM
FISHING REPORT
MOON PHASE (9%)
Waning Crescent
Over the weekend the bluegills were up shallow in big numbers, we caught tons of them, kept 20 once for a meal and released the rest. Water temps on the mid sized lake we were on were 68.
7/12/15 @ 2:01 PM
FISHING REPORT
MOON PHASE (12%)
Waning Crescent
I guided a father and son duo yesterday, we jigged most of the morning using leeches. We caught a pike of bluegills , largemouth bass and a few pike. The bits were fast and furious as we when through 3/4 of a pound of leeches in three hours. Good luck and good fishing, Jim
7/8/15 @ 3:50 PM
FISHING REPORT
Fishing has been good over all in Washburn County this past week. Walleyes continue to bite well most days. Bass, pike, and panfish are really going strong too. Most mornings we are catching plenty of fish, the exception was after the cold front the other day when the walleyes went into hibernation for 24 hours! Luckily all the other fish showed up per usual. A warming trend is forecast for the weekend. Good luck and good fishing, Jim
6/22/15 @ 8:15 AM
FISHING REPORT
MOON PHASE (34%)
Waxing Crescent
Over the weekend we caught some nice fish. Walleyes are bitting well and so is most everything else too! Fished big lakes and small, lots of fish on the deep weed lines, water temps now in the low 70's. Good luck and good fishing, Jim Stroede
6/14/15 @ 10:44 AM
FISHING REPORT
MOON PHASE (4%)
Waning Crescent
We fished walleyes the night before last out in Washburn County. The bite was a bit slower this time and we had quite a few misses on our slip bobbers. We managed to keep a couple of nice eaters, and released a few small ones and a nice pike. The sunset was amazing!
6/9/15 @ 8:02 AM
FISHING REPORT
Walleye fishing has been very good in Washburn County the past week. We got a nice two man limit on slip bobbers and leeches the other day. Hoping the bite holds! Good luck and good fishing, Jim Stroede
DISPLAYING 1 TO 10 OF 73 POSTS